While your baby is learning to manage, Jolly Tots baby diapers are here to help so that little messes don't become big disasters. The Superior Absorb Guard from Japan absorbs more mishaps faster, while a snug fit and stretchy waistband ensure nothing escapes, keeping your little treasure smiling and dry for up to 15 hours. And the ultra-breathable, cottony top sheet keeps you as happy as your baby.
ComfyDri Diapers M Size
For babies 6-11 kg
*tested with 30 panelists in 2017
**calculated liquid amount 330mL, please change diaper regularly
ComfyDri Diapers M Size
For babies 6-11 kg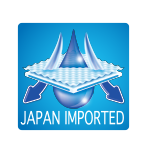 100% Japan imported Superior Absorbguard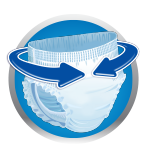 Good fit, super soft & stretchy waist band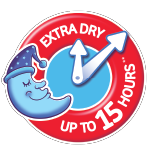 Extra dryness protection up to 15 hours **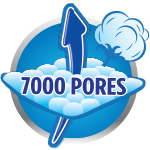 Ultra breathable & cottony soft topsheet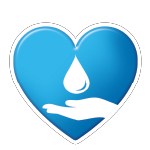 Dermatologically tested and proven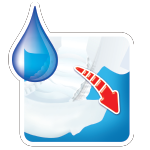 Special auto-flip design for extra leakage protection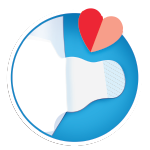 User-friendly tape for gentle care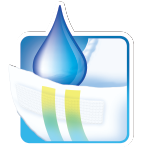 Wetness indicator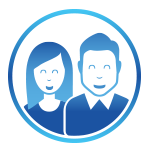 Tested & recommended by mums & dads*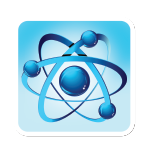 Heavy metal tested
Consumer Reviews
Jolly Tots Baby diaper is very good in volume absorption. It keeps my lovely little one skin comfortable and dry always. It does not have any leakage problem even after overnight usage. It has a very fast absorption speed. We love this Jolly Tots Baby diaper because it is perfectly suit my little baby.

Jolly Tots diapers are dry, soft and comfort, it suitable for long time all day and all night use. My baby no more allergic reactions, rashes, or any other skin problems. No mid night wake up needed for changing diapers. Thanks to Jolly Tots baby diaper.

Ch

Christable

(Singapore)

Tried the sample and my baby loves it! The diapers really kept my baby skin dry after he poop. During the night, the diaper is so comfy that my boy is able to sleep through the night without changing (about 10hours). Definitely a great product to use!

Jolly Tots Baby Diapers is a very good product that mothers can trust and rely on to keep their babies dry over a long period of time without diaper change. I have no regrets trying Jolly Tots for my baby. Less leakage and no diaper rash. As my baby is chubby normally there are marks left by the diaper at the groin  area after few hours of use but with Jolly Tots there are none.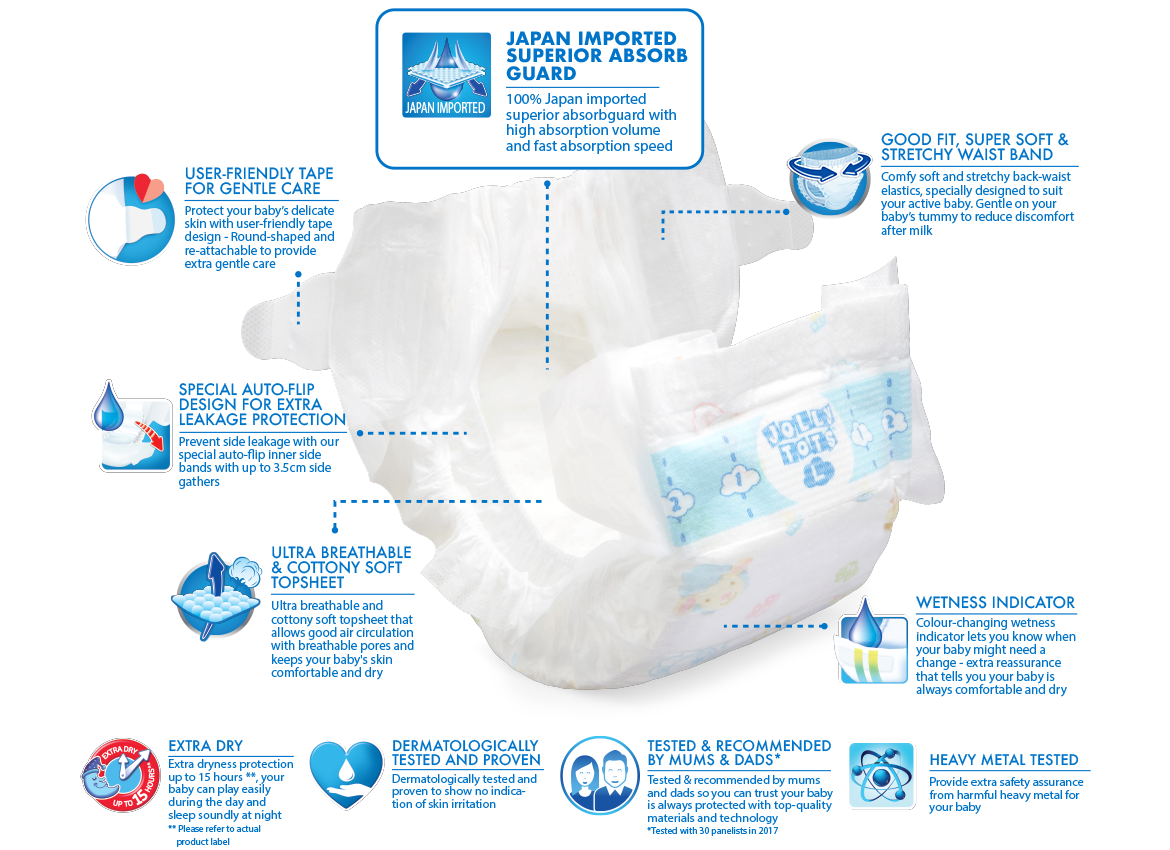 To experience how comfortable Jolly Tots baby diaper is, watch below video: